---
Pay Phone Pictures
The Pay Phone Directory has numerous pictures for you to see, so we've splitted them into 11 pages.
The pictures have been categorized as follows:
---
US West doesn't want your coins from 7pm to 5am.
COCOT Type phone with timed shutoff - Disconnected

The sign explaining it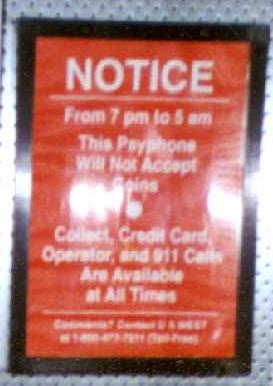 NOTICE: From 7pm to 5am this payphone will not accept coins. Collect, Credit Card, Operator, and 911 calls are available at all times. Comments? Contact US West at 1-800-477-7211 (toll-free).
---
Crazy COCOTs
Unknown Company
Notice the left sided coin slot
509-454-9020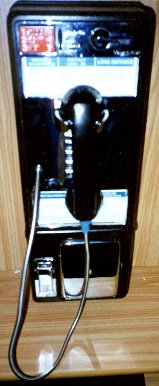 SMJ Communications
509-454-9075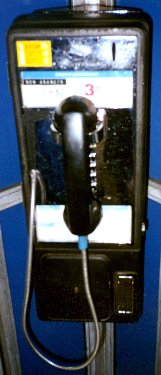 Paytel Northwest
509-454-9835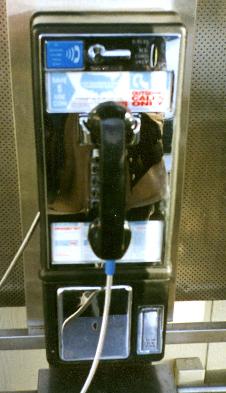 ---
More Crazy COCOTs
Central Telephone – Notice the Coin Guard
Disconnected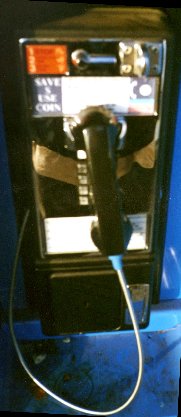 Digital Access Communications
509-576-9961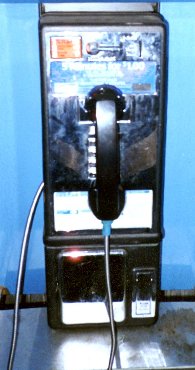 This phone was broken when I found it
Disconnected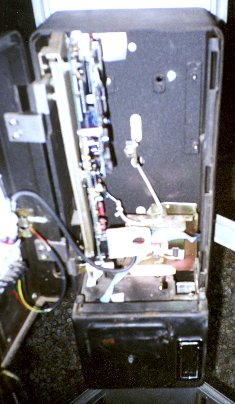 ---
Millenium Pay Phone
509-943-9690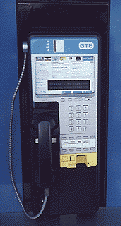 AT&T Public Phone 2000
Somewhere in the Pittsburgh, PA airport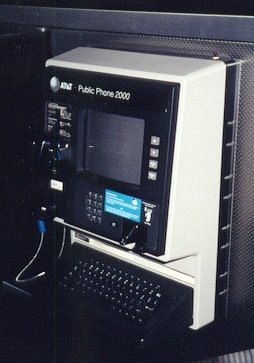 ---